Order One Before
It Sells Out
Receive The Box At
Your Door
Enjoy While Watching
Your Drama
Shop More Boxes
The boxes that will bring joy to Drama Lovers!
Our Best Seller
If you have a loved one who has been a crazy fan then start traveling extra miles to our
customized Asian Drama boxes.
From Taipei To You
Located off the Southeast coast of China, and known as the "heart of Asia," the tiny island of Taiwan is known for its mountains, sky lanterns, afternoon tea, and friendly people. Its culture includes Chinese Opera, puppetry, sculpture, and dance.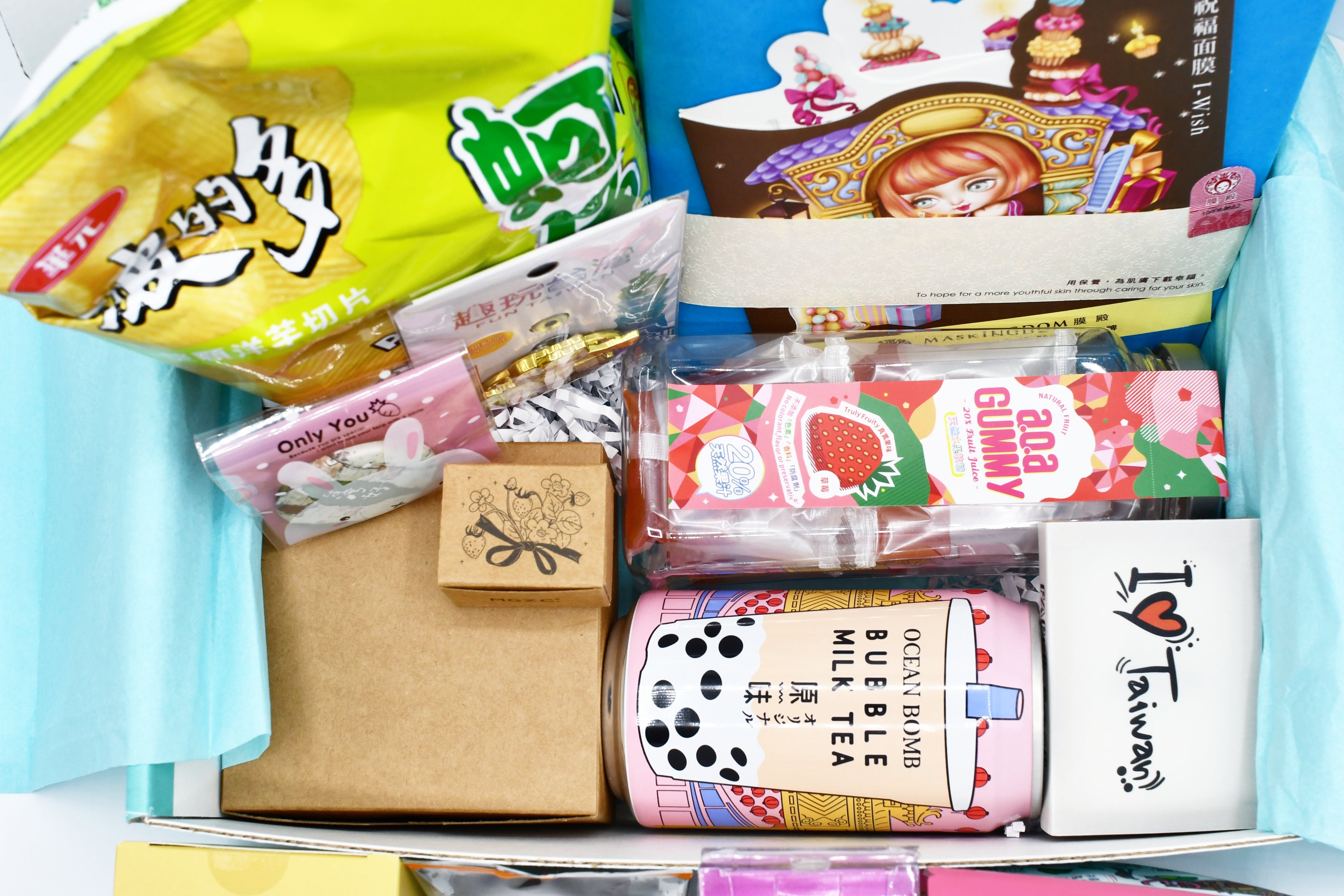 See What People Are Saying!
Oh my gosh!!! We are BEYOND HAPPY with this Kdrama box! The packaging was so cute. She had so much fun un-wrapping all the amazing items that came in her box. She could not wait to start using the products!!! We will be ordering more in the very near future. Thank you for helping me make my girl very very happy :-)"
Alitha
i absolutely love this package!!! everything was so cute and reminded me of true beauty!!! 10/10 would recommend if you guys are as big of a fan as the drama as i am! #teamseojun"
Ruth
I LOVE LOVE LOVE SO MUCH!! Thank youuu"
Katie
Fantastic! Will definitely order again from HelloDrama."
Rose
I am so so happy with this box! It's everything I could've asked for! I get to relive this drama that I love. :) Amity was super sweet and kept me posted, so that was very much appreciated. :) shipping was fast even with the weather conditions! I'll definitely be buying from her again!"
Itza
Super packaging and the Yanxi graphic made my partner smile a lot."
Willis
I really am very thankful to have found this shop and interacted with this seller. Thanks to her, my socially distant Valentines day was extra special. I recently introduced my partner to the kdrama Goblin, and the seller made sure to pack the Mr Buckwheat with Goblin-themed stickers and cards. It was a small, kind gesture that made such a huge impact. My partner loved it! Thank you so much!"
Hanna
Seller is so personable and helpful making sure everything is extra special! I even got a sweet little Chinese New year's extra that made me smile!"
Q
"This was a gift for a friend and she loved it. There are many small things that I personally enjoy and it was a great way to share it with her to enjoy."
-Leila
"Super fast shipping and awesome box! Thank you!!"
-Maddi
"My package arrived quickly. All the items inside were in good condition. I was really happy with everything I got."
-Manisha
"This was so beautiful. There were so many great things in the box. My daughter loved it!"
-Angela
"This was a HUGE HIT. My spouse recently started diving into Korean dramas, and this was a little surprise gift that she loves. It's thoughtful, it's fun, and it is a great gift for someone (or yourself!)"
-Cory
"Absolutely thoughtful and lovely box!"
-Kara
"My bonus girl loved this gift from us. It was packaged well and gift wrapped as requested. Thank you!"
-Dana
"This kit was absolutely wonderful!! The packaging, quality, and service were impeccable. You can tell a lot of thought and love when into this. Can't wait to give it to my mom before she starts her next Korean Drama. Thank you!!"
-Camille
"That was adorable! Thank you so much! I can tell the care that went into it."
-Mariana
"AMAZING!!! Thank you so much!"
-Cailin
"I couldnt find you on Instagram but I loved loved my box. I really loved all the little note tell me what drama the item was from. I cant wait to buy more of the boxes!! The only think I would like is I love enamel pins and it's so hard to find kdrama ones !! I cant think of anything else. But I wish you luck and I hope you keep making boxes!!!"
-Abby
"First of all, let me just thank you once again for all the hard work you do with this amazing company. I love your boxes so much! Secondly, thank you thank you thank you for the cute bracelet you added as a thank you in the box for Lauren."
-Jenny
The box was so perfect and so worth the money I paid! The owner of the shop even answered my questions almost instantly when I asked about the boxes and she was super nice too! 💜💜💜 also nothing came damaged and I even got a few unexpected things in my order 😁
-Kylie
"Absolutely love it!!! Everything was amazing, was very happy with everything that came inside. Loved the hand written note card makes it more special."
Katherine
"This was such an amazing gift!!!My sister absolutely loved it!!! The items were so unique and special! I will definitely buy more especially for myself 💕💕💕💕"
-Daphne
WORLDWIDE SHIPPING TO NORTH AMERICA & EUROPE